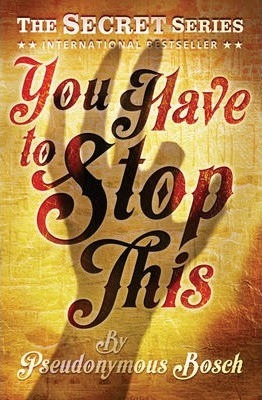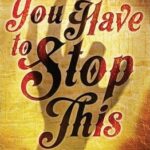 You Have to Stop This – Pseudonymous Bosch
$18.00
Do you want to finally, conclusively, and at (very) long last, learn the Secret? Are you REALLY sure? Because now's your chance to escape… No? You're staying put? Have you any idea of what lies between these perilous pages? (How could you? … except perhaps if you were to smell that faint aroma of musty mummy, or catch a glance of the deviously despicable Lord Pharaoh). Well, if you really want to learn the Secret I suppose you'll HAVE to read this. But you won't like it.
9781409583868
Description
The Secret Series (Book 5)
I always feared this day would come. A secret is meant to stay secret, after all. And now we've come to this: the fifth and final (I swear!) book in my saga of secrets.
A class trip to the local natural history museum turns dangerous, or perhaps deadly–and I don't mean in the bored-to-death way–when Cass accidentally breaks a finger off a priceless mummy. Forced to atone for this "crime" of vandalism, Cass and her friends Max-Ernest and Yo-Yoji go to work for the mummy exhibit's curator, only to be blamed when tragedy strikes. To clear their names–and, they hope, to discover the Secret–the trio must travel deep into a land of majestic pyramids, dusty tombs, mysterious hieroglyphs, and the walking dead. Egypt? Or somewhere much stranger . . .
In the midst of it all, the Secret still lurks. You're out there, reading and talking about it, and now my life–and chocolate supply–is in the greatest danger yet. So please, with a cherry on top, I'm begging you: you have to stop this!
9781409583868