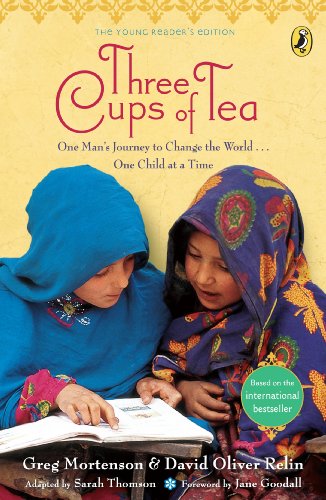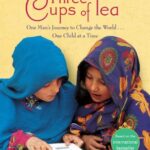 Three Cups of Tea – Greg Mortenson
$15.00
A middle-grade adapted version of the New York Times bestseller about humanitarianism and providing Muslim children around the world with an education is enhanced with photos, maps, illustrations, and a special afterword by the author's daughter who worked with him as an advocate for the Pennies for Peace program. Simultaneous.
91780141329000
Description
With the first cup of tea, you are a stranger. With the second … a friend. With the third cup of tea, you are family. One day Greg Mortenson set out to climb K2 – the world's second highest mountain – in honour of his younger sister, but things went wrong and Greg became lost. He wandered into a poor village, where the chief and his people took him in. Moved by their kindness, Greg promised to return and build a school for the children. This is the remarkable story of how Greg built not one but more than sixty schools in Pakistan and Afghanistan, and how he has dedicated his life to promoting literacy, peace and understanding.
91780141329000