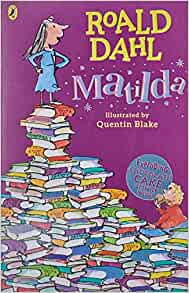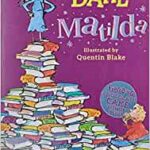 Matilda – Roald Dahl
$15.00
Matilda Wormwood is an extraordinary genius with really stupid parents.
Miss Trunchbull is her terrifying headmistress who thinks all her pupils are rotten little stinkers.
But Matilda will show these horrible grown-ups that even though she's only small, she's got some very powerful tricks up her sleeve….
9780141365466
Description
Matilda is a brilliant and sensitive child, but her parents think of her only as a nuisance. Even before she is five years old, she has read Dickens and Hemingway and still her parents think of her as a pest. So she decides to get back at them. Her platinum-haired mother and car salesman father are no match for her sharp genius, and neither is the cruel headmistress Miss Trunchbull. And then the child prodigy discovers she has an extraordinary psychic power that can save her school and especially the lovely kindergarten teacher, Miss Honey.
9780141365466