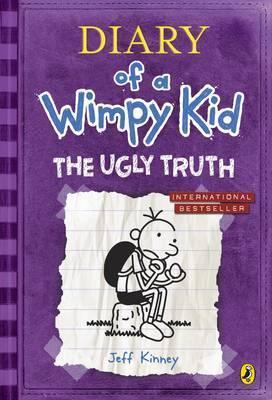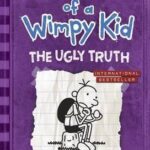 Diary of a Wimpy Kid: The Ugly Truth – Jeff Kinney
$18.00
Greg Heffley has always been in a hurry to grow up. But is getting older really all it's cracked up to be? Suddenly Greg is dealing with the pressures of boy-girl parties, increased responsibilities and even the awkward changes that come with getting older. And after a fight with his best friend, Rowley, it looks like Greg is going to have to face the 'ugly truth' all by himself….
9780141340821
Description
Diary of a Wimpy Kid (Book 5).
Getting older comes with lots of advantages. You can live alone, eat whatever you want for dinner and don't have to share with your brothers. At least, that's what Greg Heffley thinks.
It turns out there's a lot more to growing up. Including boy/girl dances, increased responsibilities and awkward changes.
On top of all this, he's fighting with this best friend Rowley, and is being dragged to his uncle's FIFTH wedding.
Surely there's more to growing up than THIS?
9780141340821