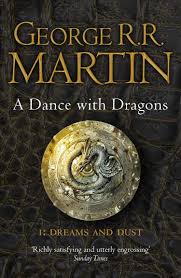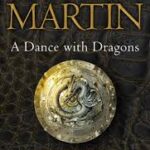 A Dance With Dragons Part 1: Dreams and Dust- George R.R. Martin
$22.00
Tyrion Lannister, having killed his father, and wrongfully accused of killing his nephew, King Joffrey, has escaped from King's Landing with a price on his head.
9780007466061
Description
HBO's hit series A GAME OF THRONES is based on George R R Martin's internationally bestselling series A SONG OF ICE AND FIRE, the greatest fantasy epic of the modern age.
A DANCE WITH DRAGONS: DREAMS AND DUST is the FIRST part of the fifth volume in the series.
'A blockbuster with brains and heart' Washington Post
'The Night's Watch takes no part in the wars of the Seven Kingdoms. Our oaths are sworn to the realm, and the realm now stands in dire peril'
In the aftermath of a colossal battle, new threats are emerging from every direction. To the north lies the great Wall of ice and stone – a structure only as strong as those guarding it. Jon Snow has been elected Lord Commander of the Night's Watch. But Jon has enemies both inside and beyond the Wall.
And in the east Daenerys Targaryen struggles to hold a city built on dreams and dust.
9780007466061