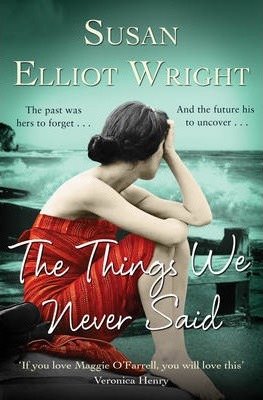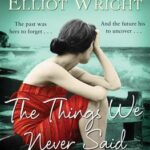 Things We Never Said – Susan Elliot Wright
$18.00
In 1964 Maggie wakes to find herself in a psychiatric ward, not knowing who she is or why she has been committed. She slowly begins to have memories of a storm and of a man called Jack and slowly the pieces of the past begin to come together…
In 2008 Jonathan is struggling to put his differences with his parents aside to tell them he and his wife are expecting a baby, when a detective arrives to question him about crimes committed long ago…
And as these two tales interweave, the secrets of the past, long kept hidden, start to come to light in unexpected and sometimes startling ways.
9781471102325
Description
In 1964, Maggie wakes to find herself in a mental asylum, with no idea who she is or how she got there. Remnants of memories swirl in her mind – a familiar song, a storm, a moment of violence. Slowly, she begins to piece together the past and the events which brought her to this point.
In the present day, Jonathan is grieving after the loss of his father. A cold, distant man, he was not easy to love, but at least while he lived there was hope for reconciliation. Then a detective turns up on Jonathan's doorstep to question him about crimes he believes Jonathan's father may have committed long ago…
As the two stories interweave, the devastating truth long kept hidden must emerge, and both Maggie and Jonathan are forced to come to terms with the consequences of the shocking and tragic events of over forty years ago.
9781471102325