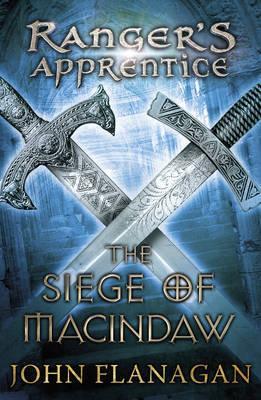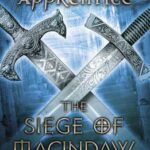 Ranger's Apprentice: The Siege of Macindaw (#6)- John Flanagan
After years as a Ranger's apprentice, Will is now the protector of his first fief. Not long into his service, everything that can go wrong does: Keren, a renegade knight, has taken over Castle Macindaw, a strategic gateway to the North–poisoning the royal family in the process–and is holding Will's friend Alyss captive. The situation grows direr when Will uncovers Keren's secret alliance with the Scotti, who have plans to plunder Araluen. Time is of the essence, and Will must recruit a motley crew to rescue Alyss and reclaim Castle Macindaw–before the Scotti can make it their own.
9780440869078
Description
Ranger's Apprentice (Book Six).
A renegade knight has captured Castle Macindaw, poisoning the royal family and conspiring to overthrow the Kingdom.
The fate of Araluen rests in the hands of two young adventurers: the Ranger Will and his warrior friend, Horace. Yet for Will, the stakes are even higher. For inside the castle, someone he loves is being held hostage. Now is the time to become the hero he was trained to be . . .
9780440869078