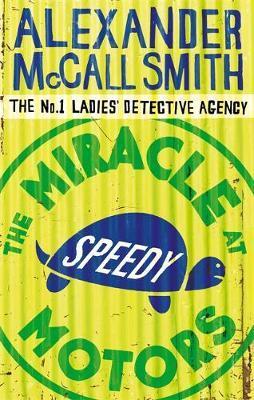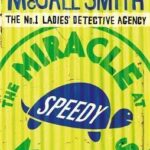 The Miracle At Speedy Motors – Alexander McCall Smith
$18.00
Precious Ramotswe, traditionally built owner of the No.1 Ladies' Detective Agency, feels that her tiny white van, which has carried her about her business with such steadfastness and reliability, should be replaced by a more modern vehicle. Precious's usually loyal husband, the wonderful Mr J. L. B. Matekoni, takes a different view.
Alongside day-to-day matters – such as Mma Makutsi's dowry negotiations – there are more difficult problems for Mma Ramotswe to solve. A client, who was adopted, asks her to trace her biological family. But will Mma Ramotswe's searches bring happiness or something rather different, something rather frightening?
9780349119953
Description
The one with the poison pen letter . . .
For the first time in her career as Botswana's no. 1 lady detective, Mma Ramotswe suffers a blow to her faith in the goodness of humanity (and of her neighbours in particular) when she receives a threatening letter. But she does not let this swerve her from the sad plight of an orphan who hopes to find her true family.
Meanwhile, at Zebra Drive, Mma Ramotswe's beloved husband Mr J. L. B. Matekoni is also searching for an expensive miracle for their own foster daughter Motholeli.
9780349119953