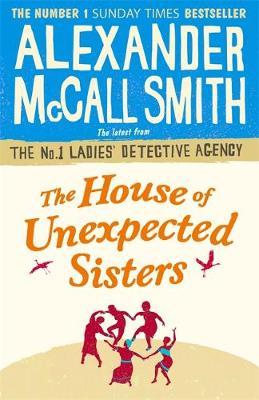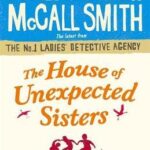 The House of Unexpected Sisters – Alexander McCall Smith
$26.00
Precious Ramotswe has always idolised her father, the late Obed Ramotswe. She feels that she knows all about his life – but does she? Sometimes our parents surprise us, and we discover that things were not quite what we thought them to be. And the same goes for Mma Makutsi, Mma Ramotswe's feisty assistant, who also makes certain discoveries about her own past that cause some surprise. The placid world of the No 1 Ladies' Detective Agency is further disturbed by the arrival in Gaborone of somebody whom Mma Ramotswe – and Mr J.L.B. Matekoni, for that matter – definitely do not want to see. Of course calm eventually prevails – as it always does in the timeless world of these remarkable ladies. Tea is served, and life continues.
9781408708149
Description
At Botswana's No 1 Ladies' Detective Agency, Precious Ramotswe and Grace Makutsi are intrigued by the troubling dismissal of an employee at a thriving local business. The ladies proceed with investigations as they are inclined to do – with Mma Makutsi's customary vigour, and Mma Ramotswe's rather more subtle caution. Soon enough, interesting discoveries are made… marital subterfuge, undue influence and commercial chicanery! Clearly, there is more to this dismissal than at first imagined.
While Mma Makutsi's focus, as self-appointed Principal Investigating Officer, is firmly on the case, Mma Ramotswe's attention is diverted by personal matters. Not only has her disgraced ex-husband reappeared in town, but she has stumbled on an unsettling family secret of her own – one that might threaten what she holds closest to her heart.
As Precious contemplates this painful possibility, she must draw on her strength and compassion and confront The House of Unexpected Sisters. And for both Mma Makutsi and Mma Ramotswe, the wise words of their mentor Clovis Andersen – 'the needle swings in confusing ways' – have never been more prescient . . .
9781408708149