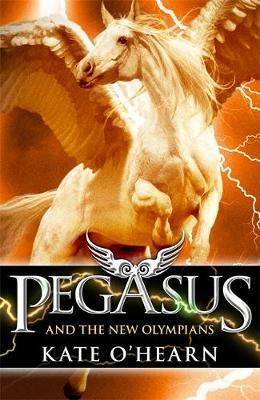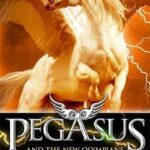 Pegasus and the New Olympians – Kate O'Hearn
$18.00
Just as Emily is getting used to life as the Flame of Olympus, news from the human world disrupts the peace …
There's been a Pegasus spotting on Earth. Tornado Warning is as beautiful and mysterious as the mythological winged-stallion, but has been born and bred on Earth. Emily and her friends are determined to find out the truth before Jupiter of Olympus gets involved and fly back to the human world to investigate.
9781444907513
Description
Book Three.
In their third breathtaking adventure, Emily and Pegasus must confront their most dangerous challenge yet. When news reaches Olympus that a Pegasus lookalike has been spotted in the human world Emily and her friends are determined to fly back to Earth to investigate. Their new mission takes them from Area 51 to Las Vegas where they discover a sinister conspiracy. Emily is convinced that they will trace it back to their old enemies – the corrupt governmental agency, the CRU. But what they find is bigger and more dangerous than they ever expected and will pit Olympian against Human in a war of epic proportions. With the fate of two worlds in her hands, Emily must make an impossible choice, otherwise everything she has ever known and loved will be destroyed. Join Emily astride the magnificent winged-stallion, Pegasus, as she embarks on a new flight of adventure through worlds both old and new.
9781444907513