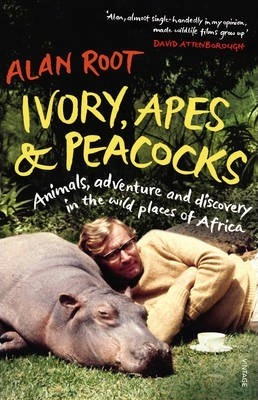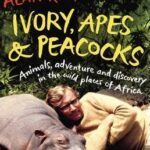 Ivory, Apes & Peacocks – Alan Root
$33.00
In this extraordinary memoir we look at Africa's wonders through the eyes of a visionary, live through hair-raising adventure and personal sorrow, and also bear witness to a natural world now largely lost from view.
9780099555889
Description
In Ivory, Apes & Peacocks, Alan tells the story of his life's work, from his arrival in Kenya as a young boy (furious at having to leave behind Britain's birds) to the making of his game-changing films. Instead of sticking to the Big Five animals, these looked up close at whole ecosystems – baobab trees, termite mounds, natural springs – and involved firsts such as tracking the wildebeest migration from a balloon, then flying it over Kilimanjaro, filming inside a hornbill's nest and diving with hippos and crocodiles.
Along the way we meet Sally the pet hippo and Emily the house-proud chimp, watch as Dian Fossey catches sight of her first mountain gorilla and have sundowners with George and Joy Adamson. And here, too, is Joan Root, Alan's wife and collaborator for over thirty years, who was brutally murdered in retaliation for her environmental campaigning.
9780099555889