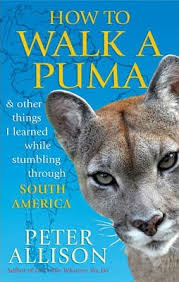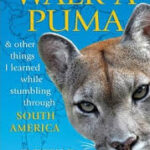 How to Walk a Puma – Peter Allison
$24.00
Ever the gifted storyteller and cultural observer, Allison makes many observations about life in humid climes, the nature of nomadism, and exactly what it is like to be nearly blasted off a mountain by the famous Patagonia wind. His self-deprecating humour is as delightful as his crazy stunts, and his love for animals – even when they bite – is infectious.
9781857885668
Description
On his nineteenth birthday, Peter Allison flipped a coin. One side would take him to Africa and the other to South America. He recounted his time spent as a safari guide in Africa to much acclaim in Don't Run, Whatever You do and Don't Look Behind You. Sixteen years later he makes his way to Chile, ready to seek out the continent's best, weirdest and wildest adventures – and to chase the elusive jaguar.
From learning to walk a puma (or rather be bitten and dragged along by it) in Bolivia, to finding love in Patagonia and hunting naked with the remote Huaorani people in Ecuador, How to Walk a Puma is Peter's fascinating and often hilarious account of misadventures in South America.
9781857885668