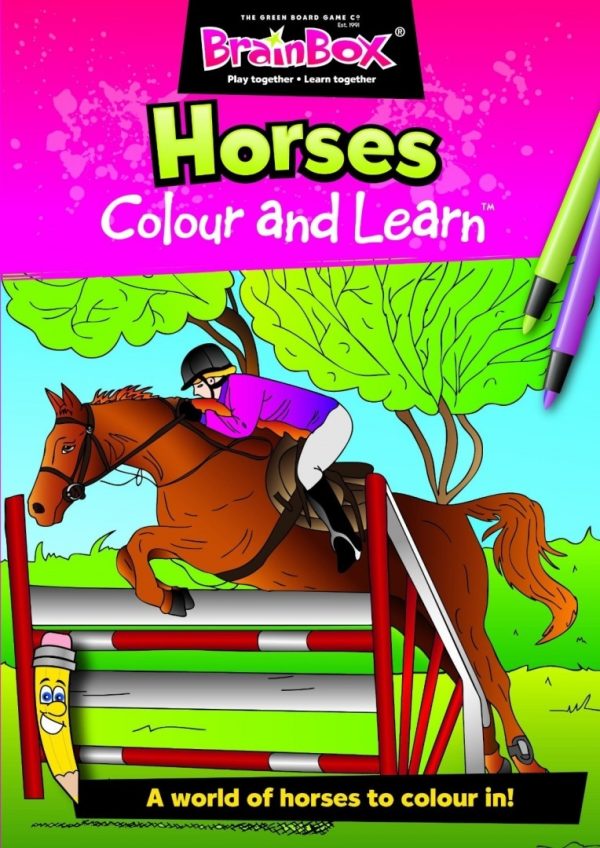 Colour and Learn: Horses – Green Board Games
$10.00
Great colouring book for kids!
5025822470096
Description
When you think of a horse, what comes to mind. The speed and power of a Thoroughbred racehorse, the beauty of an Arab stallion, a gentle giant of a Shire horse or a cute and cuddly Falabella foal. This fantastic book enables you to colour your dreams and ride with these beautiful creatures.
Close your eyes and imagine trotting along a country lane, galloping down a racetrack or leaping over fences to win that first-place rosette. These pages will set your mind on fire, start a kaleidoscope spinning inside your head as you engage your imagination to bring them to life. Carefully choose your colours and watch these horses and ponies spring from the page before your very eyes!
5025822470096