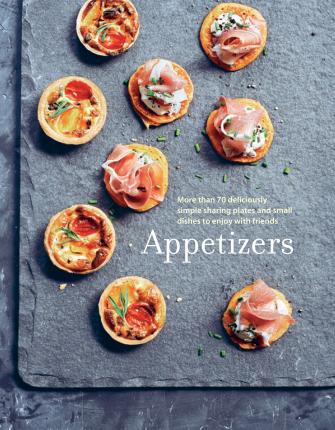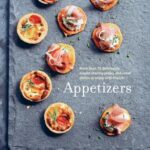 Appetizers – Ryland Peters & Small
$33.00
Take your entertaining skills to the next level with these delicious and easy-to-make appetizer recipes. Featuring ideas for both relaxed and formal first courses plus platters suitable for sharing or inclusion in a buffet table.
9781849757171
Description
Here you'll find a wealth of recipes for simple yet delicious small plates and dishes.
Choose from light Asian-inspired ideas such as Japanese Sushi, Sashimi and Chinese Dim Sum. Explore small Mediterranean-style plates. Traditionally served as part of a Spanish Tapas, Fresh Asparagus with Aioli, Sherried Chicken Livers, Melon with Jamon and Prawns Piri Piri make the perfect tasty yet small start to a meal. Italian Antipasti dishes are the ideal portion-size to enjoy as an appetizer – choose from Little Sausage Stuffed Mushrooms or Classic Tomato and Basil Bruschetta, ideal for light summer dining. French-style Hor D'Oeuvres are a sophisticated choice, especially when served on a large platter for sharing – choose from Provencal Crudites or A French Seafood Platter (Fruits de Mer).
For smaller individual plates, look no further than Quick Mini Pissaladieres, Celeriac Remoulade and Blanched Green Beans with Hazelnuts and Raspberry Vinaigrette. And of course Terrines and Pates that can be prepared ahead and simply sliced to serve with melba toasts or oatcakes are the ideal solution for the time-pressed hostess. Greece, Turkey and the Middle East have exotic and delicious mezze to offer and these small bites are made for serving with drinks or to whet the appetite for a larger course yet to come.
Hot dishes include Pan-fried Halloumi with Capers and Lime, Spicy Baked Feta, Mini Lamb Meatballs and Chicken Wings with Lemon and Garlic while cold options that can be prepared ahead include Lebanese Hot Red Pepper and Walnut Dip and Aubergine Slices in Spiced Honey Sauce. Just add crusty bread and you are ready to eat.
Whether you want to slow down the pace of your weekend dinners or at home and enjoy conversation over several courses, feed friends who come for a midweek supper well, or pull out all the stops for a special occasion, you'll find the perfect appetizer recipes here.
9781849757171