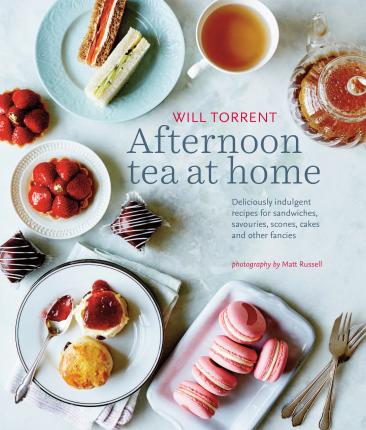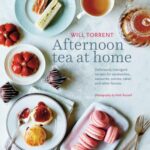 Afternoon Tea at Home – Will Torrent
Deliciously indulgent recipes for sandwiches, savouries, scones, cakes and other fancies.
9781849757027
Description
Arranged by season, with extra chapters on a Classic afternoon tea as well as a Showstopper afternoon tea, Will showcases his no-nonsense approach to the key techniques involved in patisserie, baking, chocolate work and serving savoury dishes in 80 beautifully illustrated recipes.
An invaluable source of inspiration, there are also six guest recipes from top restaurants and hotels, including The Ritz, The Dorchester, The Gramercy Tavern, The Berkeley, Les Manoir aux Quat'Saisons, and Harrods.
Starting with a brief history of afternoon tea and how it came to be such a British institution, Will then offers up store cupboard recipes for basic jams, spreads, butters and curds – everything you might need to serve alongside a carefully planned afternoon tea.
Recipes include classics such as Smoked salmon and whipped cream cheese sandwiches, Cherry and almond bakewell tarts, Vanilla shortbread and Fruited scones; classics with a clever twist such as Malted milk egg custard tarts, Cucumber sandwiches with yuzu and chive butter and Crab mayonnaise eclairs; as well as more adventurous offerings of Prosecco, lime and mint jellies, Roasted walnut and miso shortbread, Lemon and lime matcha tea friands and a very decadent Apricot and lavender almondine from Raymond Blanc at Les Manoir aux Quat'Saisons.
A real feast for the senses, this book will make you want to pull out all the stops and create your own gorgeous themed tea parties at home.
9781849757027